The Marketing Meetup thrives for many reasons, but one of the crucial reasons we're able to do what we do is because we have the support of some incredible individuals from some equally inspiring companies. Below is the list of our partners in crime: our amigos. All we have to say is a big, massive, thank you.
With Ahrefs, you don't have to be an SEO pro to rank higher and get more traffic.
We could use more words… but it's kind of as simple as that 🙂
Experts in engaging audiences & converting clicks to customers. An industry-leading Nottingham based agency.
The place to go for marketing qualifications (CIM, CIPR) and marketing apprenticeships. Cambridge Marketing College have supported us since day one, and are an unbelievably kind bunch of people.
Fiverr
Fiverr's mission is to change how the world works together. Fiverr connects businesses with freelancers offering digital services in 300+ categories.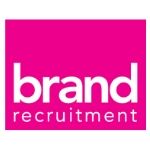 Brand Recruitment
Another who have been there for us since day one. Brand Recruitment go beyond the 'recruiter' stereotype to be a bunch of folks who genuinely care about the well-being of marketers. The place to go if you're looking for jobs in Cambridge, Bedford, Milton Keynes, London, Norwich and more.
ContentCal is a content management tool. It helps with the content creation process (for solopreneurs and teams) as well as publishing content. It's seriously well thought through, and a nice example of software that has been built by people who clearly felt the need to solve one of their own problems.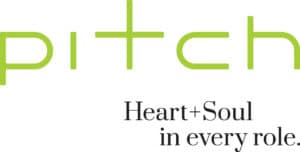 Pitch consultants are recruiters with heart. Focusing on the Birmingham and Manchester regions, the reason we love working with Pitch is they genuinely care about giving back. 
An amazing software company in Cambridge, Redgate Software are always on the lookout for great marketers to join their ranks. They also have free breakfast and lunch… anyone hear 'free bacon?'
Third Light is a software and internet services company based in Cambridge, UK. They develop a web-based product called Chorus, which simplifies the storage and management of digital media files, or 'digital assets'. By bringing this content into a single place for teams, ThirdLight allow marketing and content professionals to build a searchable library. Our relationship is new, but promising! 🙂
Gravity Global uses honest and sustainable marketing strategies that prepare your brand for the future. Specialising in SEO and PPC, our relationship with Gravity Global was really cemented when Joe, our Founder, met Steve, Further's founder, on his stag do.