Helping 18,002 positively lovely humans be better marketers 🙂
We are the world's loveliest community for marketers (probably). We help you become a better marketer through great events, mind-shifting resources, and the opportunity to meet your marketing peers. Most importantly, we do it with kindness at the heart of it all.
The things we do for lovely marketing people
Marketing events for you to attend, smile, learn and meet people at
Date
Time
Format
Speaker
Name
Get yo' space
     
22/09/2020
15.00 - 16.00
Webinar
April Dunford, Author of Obviously Awesome
Positioning Jujitsu: How to Win Against Powerful Competitors
Sign up
 
29/09/2020
08.30 - 09.30
Webinar
Louis Grenier, Podcaster in Chief at Everybody Hates Marketers
How to stand the f**k out
Sign up
 
06/10/2020
08.30 - 09.30
Webinar
Hannah Thorpe, Director of Growth Strategy at Found
Landing pages & a live audit
Sign up
  
13/10/2020
08.30 - 09.30
Webinar
Kirstie Smith, Founder of Social Circle
20 new advancements to implement into your social media strategy 
Sign up
 
Listen
Like… properly. No being sold at unnecessarily, and you don't need to be the cleverest person in the room, either. 
Say hello
Because that truly is the hardest word in networking.
Some of the best marketing knowledge on the web
Lee Wilcox and Adam Barrie of Electric House, develop and grow strong social media communities such as On the Tools and On a Budget. In this session, they share their tips for efficiently building engaged communities on social media.
We don't prioritise mental health as much as we do physical health. So, what can we do to make sure we're making the most of our brains: keeping them in tip top shape?
social media changes every day. What are some of the most significant recent differences, and what can you do to adapt?
Making the most of SEO is something we can all relate to trying to achieve. The channel is inexpensive, and it's effective. But, it's an art that feels shrouded in mystery. Lucky, we have Mary Owusu of Gurubound to make things clearer.
I'm the founder of The Marketing Meetup. I started the Marketing Meetup four years ago because I was a solo marketer working in a small company, I didn't have anywhere where I could network with other marketers and I didn't have a place where I could learn either.
COVID has changed everything. But what is it like when you're a marketer, and expected to communicate with patients and staff alike the changes that are going on clearly, while everything is changing around you?
We have a problem in marketing. We're spending our lives focusing on short term tactics, at the expense of long term results, strategy and measurement.
So, you've heard of conversational marketing, but would love to see it in action? Here are some of the best examples from across the web.
There is so many amazing marketing tools out there, it's difficult to keep up. Here is our recommended tools for marketers on a budget.
The coronavirus crisis will test us all as marketers. Mark Ritson doesn't pretend to have the answers, but he has earned the right to have an opinion worth listening to after a storied career that has left him as one of the world's best known marketers.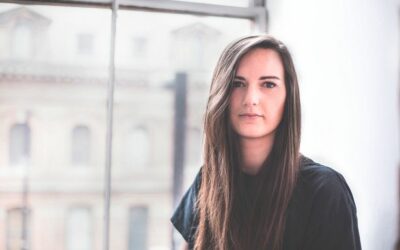 Social media: glamorous, interactive, lonely, powerful. Hannah Anderson, one of Vogue's top 25 most influential women, discusses how you can be successful on social by being a person first.
In this comprehensive webinar, Rory addresses some of the failings COVID has brought to light and also the opportunities during this period of change.  
Videos from previous events and workshops
These are the companies who allow us to help the marketing community. They're amazing and deserve huge respect and thanks 
Join the wednesday @two club
We're all marketers here, so we know the promise of 'the latest news, straight to your inbox' isn't gonna fly around these parts.
Instead, our newsletter is curated for folks who want to become better marketers.
In it, you'll receive book, article, video and podcast recommendations, plus fun, random things: enough to keep you busy each week until the next one comes around.
So if you want to be a better marketer – sign up. If you don't – no worries… it's probably not for you 🙂