The positively lovely community of 16,625 marketers, helping each other get better at what we love 🙂
Join the humans of marketing. We are the world's loveliest community for marketers (almost certainly). Wherever you are, we help you meet each other and become a better marketer.  We're making our community the most friendly, inclusive, and welcoming place it can possibly be for you.
The things we do for lovely marketing people
Marketing events for you to attend, smile, learn and meet people at
| Date | Format | Speaker | Subject | Get yo' space |
| --- | --- | --- | --- | --- |
| Every Friday | Networking | TMM Community | Online networking with the most lovely marketers you'll ever meet | Sign up |
| 14/07/2020 | Webinar | Andy Lambert, Director of ContentCal | How to get the right message in front of the right audience | Sign up |
| 21/07/2020 | Webinar | Daniel Gilbert, Founder & CEO of Brainlabs | Proving the value of marketing | Sign up |
| 28/07/2020 | Webinar | Jemmi Laaninen, Key Account Manager at Leadoo | Conversational marketing, chatbots, and more | Sign up |
| 04/08/2020 | Webinar | Kris Tait, MD of Croud USA | How to not fall into a performance marketing rut | Sign up |
| 11/08/2020 | Webinar | Sarah Roberts, Head of Digital Communications at Cambridge University Hospitals NHS Trust | Personal lessons on comms from COVID whilst working at a hospital | Sign up |
| 17/08/2020 | Workshop | Jon Torrens, Communications Coach | How to present yourself like a pro | Sign up |
| 18/08/2020 | Webinar | Mary Owusu, Professor at Canisius College | The things all marketers should know about analytics | Sign up |
| 25/08/2020 | Webinar | Hannah Anderson, Co-Founder of Social Chain | How social has changed, and how to adapt | Sign up |
| 01/09/2020 | Webinar | Jordan Harry, Founder of StudyFast | 10 habits to improve your brain health, and how to remember them | Sign up |
| 08/09/2020 | Webinar | Lee Wilcox, Founder of Electric House & On the Tools | TBA! | Sign up |
| 15/09/2020 | Webinar | Helen Tupper, Co-Founder of AmazingIf & Marketing Week Columnist | Squiggly Careers | Sign up |
| 22/09/2020 | Webinar | April Dunford, Author of Obviously Awesome | Positioning Jujitsu | Sign up |
| 29/09/2020 | Webinar | Louis Grenier, Podcaster in Chief at Everybody Hates Marketers | How to stand the f**k out | Sign up |
| 06/10/2020 | Webinar | Hannah Thorpe, Director of Growth Strategy at Found | Landing pages & a live audit | Sign up |
| 13/10/2020 | Webinar | Kirstie Smith, Founder of Social Circle | 20 new advancements to implement into your social media strategy  | Sign up |
Listen
Like… properly. No being sold at unnecessarily, and you don't need to be the cleverest person in the room, either. 
Say hello
Because that truly is the hardest word in networking.
Videos from previous events and workshops
Some of the best marketing knowledge on the web
Part of the reason I love running The Marketing Meetup is that I love seeing great marketing in action. As Rand Fishkin puts it, 'marketing done well can be a noble act', because it matches a 'need' to a solution, which ultimately improves someone's life.
So when a company absolutely markets the sh*t out of me in a compelling way, I can't help but feel like I want to 1) sit back and clap, and 2) learn as much as I can from them.
Creativity is one of the greatest skills any marketer can have. Max, Co-Founder of Bind, and ex-Googler, will be sharing with you how they taught him, and his colleagues to be creative.
There is so many amazing marketing books out there, it's difficult to keep up. Here is our recommended reading for marketers everywhere.
The coronavirus crisis will test us all as marketers. Mark Ritson doesn't pretend to have the answers, but he has earned the right to have an opinion worth listening to after a storied career that has left him as one of the world's best known marketers.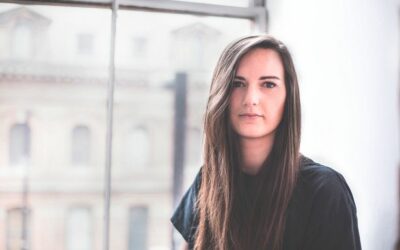 Social media: glamorous, interactive, lonely, powerful. Hannah Anderson, one of Vogue's top 25 most influential women, discusses how you can be successful on social by being a person first.
In this comprehensive webinar, Rory addresses some of the failings COVID has brought to light and also the opportunities during this period of change.  
These are the companies who allow us to help the marketing community. They're amazing and deserve huge respect and thanks 
Join the wednesday @two club
We're all marketers here, so we know the promise of 'the latest news, straight to your inbox' isn't gonna fly around these parts.
Instead, our newsletter is curated for folks who want to become better marketers.
In it, you'll receive book, article, video and podcast recommendations, plus fun, random things: enough to keep you busy each week until the next one comes around.
So if you want to be a better marketer – sign up. If you don't – no worries… it's probably not for you 🙂