The story of The Marketing Meetup
In 2016, Joe Glover was a young marketer in Cambridge, looking for a place to meet his peers and learn about the craft he loved. Layered into this was the fact that Joe was a nervous networker. Walking into rooms full of strangers was intimidating, and everyone just seemed to want to sell stuff. If you weren't deemed worthy of selling at, people moved on without getting to know the person they were speaking to.
Feeling like there was something missing here, Joe started the 'The Marketing Meetup' – putting on the first event in a canteen in Cambridge.
While it started as a hobby, quickly, the group gained traction with other likeminded people.
Things continued to grow and take new, unexpected directions in the most lovely way. Today The Marketing Meetup community is over 42,000 people strong with a following of 150,000+ on social with 200 events this year, free (or with a donation ticket) to access because of our amazing sponsors.
Just like the scale of the events our speakers profile has grown too. Our audience regularly hear from Oscar nominees, disabled rights champions and marketing heroes such as Mark Ritson, Rory Sutherland, and many of the world's best known marketers.
All this is wrapped up in weekly events, our podcast, and a Facebook community to connect and educate marketers from across the world.
From a canteen to today – it's been a bonkers journey. That being said, we've never lost sight on the most important thing: doing everything we do with love and kindness in the pursuit of making you a better marketer.
Marketers in the community
Head of / CMO / Directors
Marketing Assistants / Execs
Lightbulb moments and smiles (probably)
Things we hold close to our hearts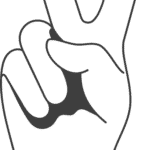 Ever get that nagging feeling someone is trying to sell to you, or simply thinking about the next clever thing they are going to say while you're talking at a networking event?
Yep. Us too. We thought it was annoying so we actively encourage everyone who walks through the doors of the Meetup to build a genuine human relationship with their fellow community members first, before thinking of business later.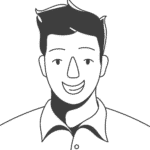 Networking events are reeeeeeally intimidating for a lot of people. So we've tried to create an environment where saying hello to a new person or someone stood by themselves is totally normal and seen as a good thing. Hello really is the hardest word in networking.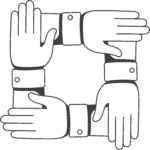 We know it's twee. But, we really mean it. 
Being positively lovely comes down to the idea of looking after each other.
A lot of this should be obvious, but The Marketing Meetup is a place where we encourage you to put the needs of the people in front of you first. Although slightly counterintuitive, we've found people end up getting a lot more in return when looking to help others first. 
Highlights from over the years
+ First event: August 2016. Didn't expect much, but 50 people turned up. Started to think we were on to something.
+ Expansion: Early 2017. It was such good fun, we started running events in Norwich, too.
+ Local groups start popping up: 2017 onwards. People were travelling from across the country to come to our events. Eventually it lead them to the question 'can I do this closer to my house?'. Inevitably, the answer was yes 🙂
+ Speaker profile grows and grows: 2017 onwards. Over time our reputation has grown, and with it, access to a certain kind of speaker. In the past 12 months alone we've had Oscar nominees, disability rights champions, and some of the world's best known marketers such as Mark Ritson and Rory Sutherland take our stage.
+ Full time on TMM: Early 2019. Joe takes his hobby full time because it's good fun. Scary but amazing.
+ Newsletter starts: Early 2019. An important part of what TMM offers begins. Our weekly newsletter immidiately strikes a chord, with marketers across the land calling it 'the best email they've ever received'. *Blush*.
+ Beginning in NYC: Feb 2020. Early in 2020 we held our first international event in NYC, USA. The buzz was amazing, and even the famously business like community in New York embraced the 'positively lovely' vibes we put out 🙂
+ COVID strikes (barely a highlight but a big moment): March 2020. We'd scheduled 140 events for 2020. COVID wiped that out in an instant. However, we quickly moved and managed to create an enviable schedule of incredible marketing speakers straight off the bat – creating a new feeling of momentum and reach for the group.
+ Sean Paul shouts out the community: April 2020. Surprise.
+ The TMM community launches season 2.5 of our webinars. Rather than us just announcing our new season of webinars, we asked the community to join with us in spreading the news. Well over 100 people painted a corner of Linkedin pink, launching season 2.5 with the opening event including the CMO of Manchester United – showing an engaged, lovely bunch.
+ Momentum gathers. October 2020. Six months after COVID struck, the community is more engaged than ever. 10% of the audience is in Australia where we've never held an event. Our reach is global and the momentum continues to gather. While we don't judge ourself on being 'the biggest' – it certainly feels like our voice is growing, and the message of kindness is becoming stronger.
Some of our previous marketing speakers
Our speakers include some of the world's most famous and most effective marketing practitioners and thinkers. From Oscar Nominees to Disability Rights champions, to well-known names - we've had them all on our stage.
Nathan Anibaba, Founder of Agency Dealmasters
Where we want to go
If we were to state a mission, it would simply be to 'help as many marketers as we can'. Here, 'help' is the key word, as to us it is the quality of the impact we can have on people that matters most. The 'as many' bit comes from the fact that if we're doing something good, let's try and do it for a lot of people. Finally, we want to help marketers because as marketing is what we know best, this is how people we can help people most.