Table of Contents
I've sat in on over 100 hours of webinars over the past couple of years with (genuinely) some of the world's best minds and practitioners.
Quite often, I'm treated to an 'A-HA!' moment.
No. I'm not speaking Alan Partridge or 80s pop.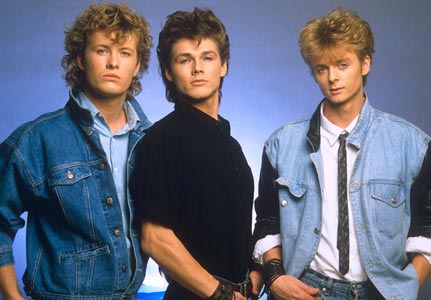 I'm speaking the moments that made me think – "oooo, blumin' 'eck – that's good." And got me reaching for my notepad.
Of course there are way more than ten of these moments, but here are some that I find myself quoting regularly to others:
In his talk, Eddie Shleyner defined creativity as the connectivity between two seemingly unrelated things.
I love this as in my mind's eye, I could literally imagine 'column A' and 'column B', and attempting to find the link between the two of them as a creativity exercise. I found that very practical, but also released me from the idea of 'being creative' and actually trying to find the dots between unrelated things.
Max's talk on public speaking was excellent and tactical on overcoming public speaking fears, but the thing that I really took away from Max's talk was how he structured it.
Max started with a story, which was then used as the catalyst for the learnings he shared in the talk, and was something he referred back to regularly as the talk went on.
For me, it was a masterclass in talk structure, and something I think a lot of us could learn from when delivering talks.
Kerry Thorpe and Molly Baker's presentation a couple of weeks ago blew my mind. Not only were they generous and transparent by walking us through every step of their campaign creation – it was also an a-ha moment for me!
It was an a-ha moment because they filled in the gaps between where strategy and tactics meet the road. For me, I'm a fan of Ritson's Diagnosis, Strategy and Tactics model for strategy, but this talk provided the tactical bit with aplomb!
Last week Ross Simmonds smashed his session with us by providing an SEO and Content framework for success. The quote that stuck with me was 'create once, distribute forever' however.
Most of us marketers will be guilty of being stuck in 'creator' mode – producing a never ending treadmill of 'more content'. Ross suggested the best marketers actually only spend 20% of their time creating, and 80% of their time distributing and optimising already produced content. An encouragement to step off the treadmill 🙂
Fergus' quote "great work isn't for others" was a wake up call for me to stop thinking only the big brands have excellence at their fingertips. Excellence is for us all.
In one of the most illuminating sessions we've ever run, James Norris and Tzveta Dinova shared some really practical tips on how you can be making your online experiences more friendly to folks with accessibility challenges.
The number that stuck with me, however, is that 21% of the world's population face these challenges: which means up to 1/5 potential customers with our marketing hats on.
Issues such as accessibility aren't optional, we need to be focusing on them.
Seven. Asia Orangio and Bryony Thomas share the insight of solving from the bottom of the funnel, not the top.
Both Asia Orangio and Bryony Thomas shared a similar insight in their respective talks.
When you're looking to optimise your funnel – don't start with fixing the leaks at the top. Instead, start at the bottom.
The reason for this is that by focusing on the bottom (i.e. toward acquisition), you're also solving the problems that are closest to your revenue. Not only is this good for short term results, it also gives you the time and resources to continue up the funnel to fix the leaks up the top.
Kirsty Hulse previously shared the definition of confidence as 'the ability for someone to be true to themselves'.
That helped me because it took confidence away from a place of bolshy showing off, and actually realise that confidence is just about knowing who you are, and being okay with turning up as that person.
A lot is said about storytelling in marketing circles, but in this session (23 mins on the video), Mike Blake-Crawford actually showed us how Gymshark use the hero's journey in their social media communications to amazing effect.
I thought this was genius, a real 'a-ha' moment!
Ten: Literally any words Jeremy Connell-Waite said in either of the two sessions he ran with us on storytelling.
Here's the first, and here's the second. Both sessions were a continual brain explosion of awesomeness.
Of course there are way more – so if you like this format, do let me know and I can do the next ten!
When writing this, I found it interesting how I gravitated to more timeless lessons, rather than specific tactical implementations. Is that what you get out of these sessions too? I'd love to get your feedback 🙂